Creating a setup or windows installer package is the final step of every software development project. If you develop your software using C#, you need a setup creator specialised for C#. C# applications based on .NET framework and developers can use 3rd party libraries for the development. So to work your application in any computer, it is important to register all binaries and dlls correctly in the installation PC. Setup creators or windows installers can handle the installation properly.
Introduction to Advanced Installer
Advanced Installer is a windows utility software designed to build windows installer packages and setups. Advanced Installer support several development platforms such as C#, .NET, Visual Basic, Java etc. If you are looking for something more clean and professional, Advanced Installer beats all other available packages like Install Shield, Nullsoft Scriptable Install System and Inno Setup.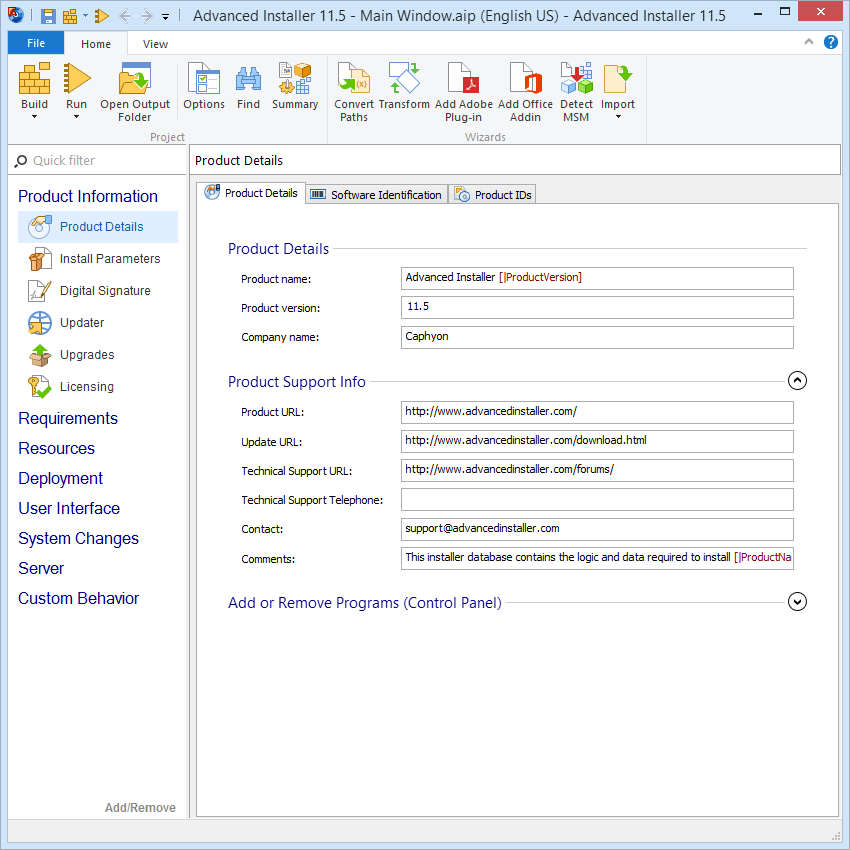 Features of Advanced Installer
Advanced Installer comes with lots of amazing features. These features simplifies the setup creation, updating and analytics. A cool feature of Advanced Installer is built in analytics feature. This is helpful to analyse your distribution. This feature gives developer more details about the software users which is not available in the past.
MSIX
Package and deliver applications for the entire Windows 10 platform. This allow you to create both MSI and MSIX package from single project.
Visual Studio Integration
Advanced Installer allows you to create setup package directly from Visual Studio. There is an official extension published by them. Also you can import your visual studio project to AI project. This make binary registration and dll registration easy. That's why this become the best setup creator for C# software projects.
Continuous Integration
AI Team published extensions for Team Foundation Server, Jenkins, TeamCity and Bamboo. This enable you to take full advantage of AI's power shell and command line interfaces.
Team Test
This cool feature is very important for enterprises software teams. Since they have lots of testers AI provides all in one testing platform. Advanced Installer Team Test has merge module building and on project notes features.
Installer Analytics
This is basically a set of tools to see how users install, use and uninstall your applications. This is similar function available in Google Play. You can easily see how large your user base is and load a survey when a user uninstalls the program.You can also get information about the user's system and geographic location.
Advanced Installer as Setup Creator for C#
Main issue any .NET or C# developer face in distribution is correct registration of binaries and 3rd party dlls. Get the correct dlls and register information manually is a complicated task. Most of the developers, the time they spent on the setup is very less. And with this small time, create a professional setup is a nightmare. Advanced Installer allows you to import your visual studio project directly. This analyse your project and grab all required components and dlls within few minutes.
Pricing and Free Edition
Advanced Installer has 4 paid editions and free edition. Features are differ form edition to edition. You can find the feature breakdown here.
You can download the free trial version here and use it as a freeware after 30 days of licence period. Freeware has limited features but it can be used to create amazing setups for C# software projects.
You can get the pricing here from official website.
Happy Coding!